Selling Tips
How I Can Help You Sell a Home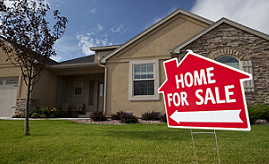 Helping find a buyer for your home is only one facet of a real estate professional's job. There are many more aspects including explaining the basic real estate practices and principles and all the related paperwork, Performing a Comparative Market Analysis (CMA) to help determine your home's value, helping to prepare your home for sale, listing your home, marketing your home, keeping you informed throughout the process. When the sale begins, it's important to work with someone who will assist you with the paperwork, negotiate on your behalf, make sure deadlines are met, and work with the Buying company.
By working with me, you will:
Be more likely to realize the highest return on the sale of your home

Reduce the number of days your home is on the market

Become familiar with all the terms, processes and paperwork involved in selling your home

Have confidence that your home will enjoy exposure to more buyers and agents with qualified buyers

Receive regularly updated market information that will enable you to make informed decisions

Have a skilled negotiator working on your behalf

Have peace of mind knowing that all the details of your sale are being handled properly by a licensed and trained professional
So, looking for a Realtor in Fredericton or other area in New Brunswick?  Or, do you want a free home evaluation to see what your property is worth in the current market?  Give me a call, I can help.
FAQ's
How should I price my home?
People sometimes think that they should price their home just a bit above what they really want to give them some room in case they are negotiated down in price.  In the current market homes typically sell for above the asking price, so if you list your house for a high price, buyers will already in their minds add a few thousand dollars to that price and disregard your listing because they think it is going to be way above their price point.  That is why I recommend that sellers list their houses at the starting point of what they think their house is worth ( taking into consideration the last few years of price increases).  That way you will get more people in to see your home, and the buyers when they start competing for your home, will determine where the sales price will be.  The more people compete for your home, the more probable it is that you will get top dollars for it!
How should I prepare my home for sale?
Once you make that decision to sell your home, the best way to think of your home, is that you are moving on, and this house is no longer your home.  Start packing!  We ALL have way to much clutter in our homes and this is the ideal time to start de-cluttering.  Get some moving boxes and start packing those items that you haven't used or looked at in the last two years.  These boxes can be stacked in a corner in your garage, basement or storage shed to keep them out of the way but easily accessible for the day when you are in fact moving.  Have a critical eye and think: CLEAN and DE-CLUTTERED.   Donate those items that you know you are not taking to your next home.  People should almost wonder if there is still people living in the home.  The more open space you have on your countertops and in your rooms, the more spacious the house looks.  This will also give you a better idea of whether you need some painting or repairs done (remember that hole in the wall that you just put a frame over?).  Remember, I am always here to help you determine if some of the work you consider doing is going to add value or make your home more presentable.